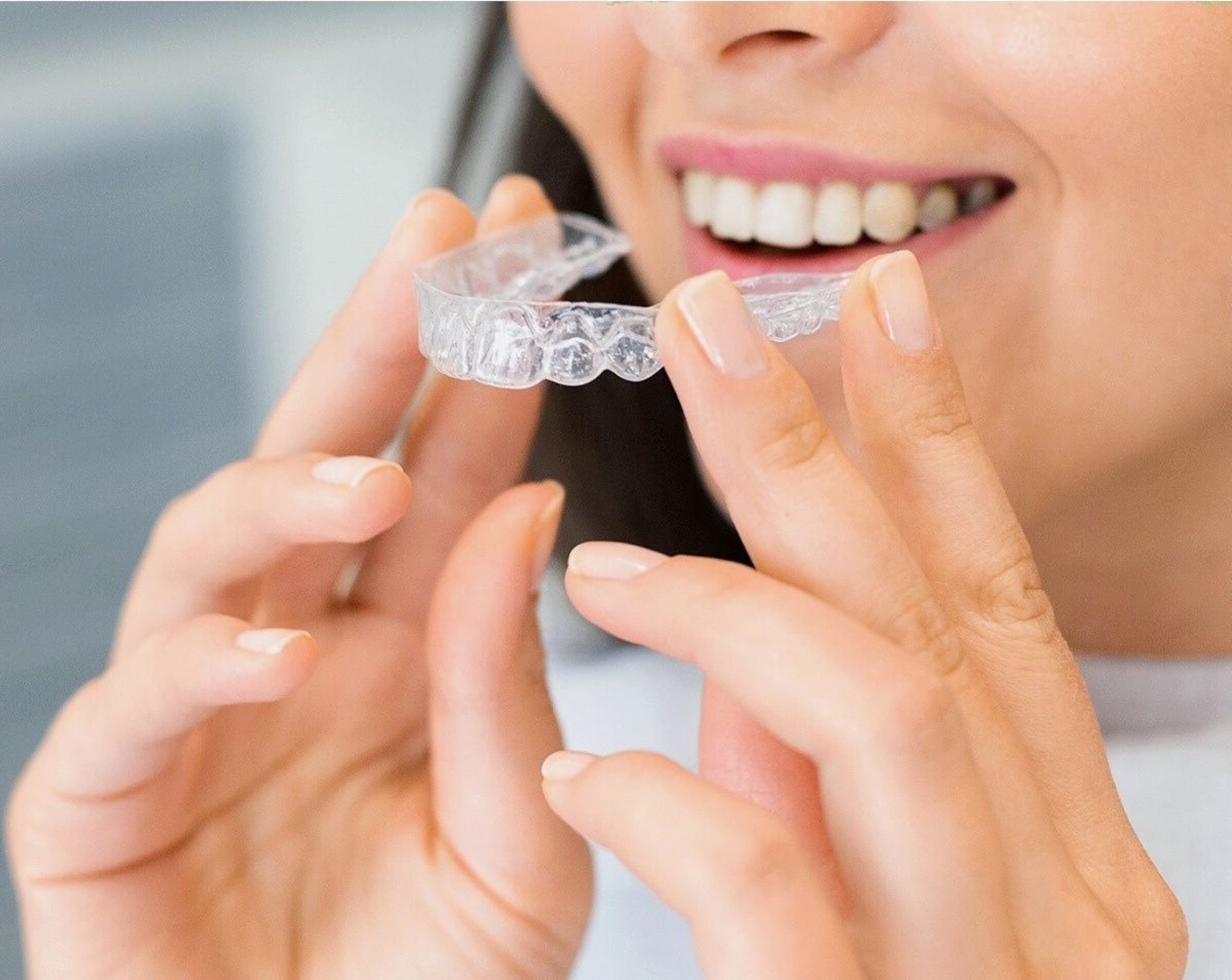 The Transformative Benefits of Invisalign and Why You Should Get a Scan at Dental Aesthetics of North Andover
In a world where first impressions matter, a confident smile can make all the difference. However, achieving that perfect smile often requires orthodontic intervention. Invisalign, a revolutionary orthodontic treatment, has gained immense popularity in recent years. When considering Invisalign, one crucial step is getting a scan done by a reputable provider like Dental Aesthetics of North Andover. In this blog, we will explore the numerous benefits of Invisalign and why choosing Dental Aesthetics for your clear braces is a smart decision.
1. Discreetness: Invisalign offers a discreet alternative to traditional braces. The clear aligners are virtually invisible, allowing you to straighten your teeth without feeling self-conscious about your appearance.
2. Comfort: Invisalign aligners are custom-made to fit your teeth comfortably. They don't have the wires and brackets that can cause irritation and discomfort associated with traditional braces.
3. Removability: One of the standout advantages of Invisalign is that the aligners are removable. You can easily take them out for eating, brushing, and flossing, maintaining your oral hygiene without any hassle.
4. Effective Treatment: Invisalign is highly effective in treating a wide range of orthodontic issues, from simple to complex cases. It has helped millions of people achieve straighter teeth and better smiles.
5. Predictable Results: Dr. Chawla offers advanced technology using iTero technology. This technology is patented with Invisalign and can offer a projection of what your final results will look like even before you start treatment.  Invisalign offers a precise treatment plan, allowing you to see a digital representation of your treatment progress from the beginning. This predictability ensures that you know what to expect and when.
6. Shorter Treatment Time: In some cases, Invisalign can lead to shorter treatment times compared to traditional braces, thanks to its customized approach.
7. Improved Confidence: A straighter smile often leads to improved self-confidence. When you feel good about your smile, it can positively impact various aspects of your life, including personal and professional relationships.
8. Minimal Disruptions: Invisalign aligners typically require fewer visits to the dental office for adjustments compared to traditional braces, resulting in minimal disruptions to your daily routine.
Now, why should you choose Dental Aesthetics of North Andover for your Invisalign scan?
1. Expertise: Dr. Vandna Chawla at Dental Aesthetics of North Andover boasts a team of highly skilled and experienced professionals who specialize in Invisalign treatment. You can trust her expertise to create a tailored plan for your unique needs. She attends Invisalign sponsored continuing education seminars keeping her up to date on latest treatments.
2. State-of-the-Art Technology: Dental Aesthetics is equipped with state-of-the-art technology (iTero scans), ensuring precise and accurate scans that are essential for an effective Invisalign treatment.
3. Personalized Care: At Dental Aesthetics, your oral health and treatment goals are their top priority. They take the time to understand your needs and provide personalized care throughout your Invisalign journey.
4. Convenience: Located in North Andover, Dental Aesthetics offers convenience for residents in the area, making it easy for you to access the care you need.
In conclusion:
Invisalign is a game-changer in the world of orthodontics, offering numerous advantages over traditional braces. Next time you are seeing Dr. Chawla, whether it's for your routine exam or cleaning, make sure to ask her and the staff about getting an Invisalign scan.  When considering Invisalign, choosing a reputable provider like Dental Aesthetics of North Andover for your scan is a wise decision. The combination of Invisalign's transformative benefits and the expertise of Dental Aesthetics can lead you to the confident smile you've always desired. Don't wait; take the first step towards your dream smile today!
Here at Dental Aesthetics of North Andover 
The reason many seek dental care is to prevent, manage, or treat physiological pain and discomfort, especially as it pertains to the aesthetics of your smile. While here at Dental Aesthetics of North Andover, we are eager to assist in such interventions, we're just as eager to provide solutions that you can implement outside of your dental appointments.
If you want to learn more about our services, or if you're eager to book an appointment, feel free to contact us by phone at (978) 688-4721, email us at frontdesk@northandoverdentistry.com, or visit us onsite at 33 Walker Road Unit 2B North Andover, MA 01845.